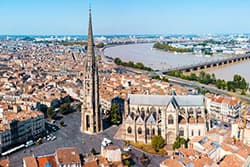 Force Ultimate has been producing quality sports equipment since 2013. The company is based in Bordeaux in the south-west of France. The two founders, high level athletes and involved in niche sports, found that the possibilities of creating personalised sportswear in France were non-existent. With their engineering experiences and strong skills in graphics and computer science, they quit their jobs and embarked on a new adventure in 2011, culminating in the creation of Force Ultimate in 2013.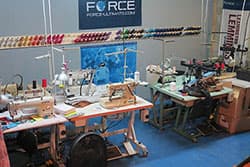 Force Ultimate has always focused its development on commitments that matter to the company's founders:

To offer beautiful, rugged and quality sportswear at an affordable price
To play an active role in the new world fight against global warming
To fight industrial delocalisation and to keep our production close to home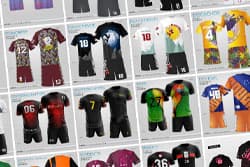 This is what drives the things we do at Force Ultimate
Transparency - we say what we do, how we produce our clothes and we do what we say. We show how we work, we display our prices. No hidden costs, no surprises. We like to create long-term trusted business relationships.
Respect - we work with respect for your designs to print them as faithfully as possible with little or no alteration; respect for materials we use; respect for each person, supplier involved in our chain of production. Respecting the environment, we participate, at our level, in limiting the impact on the resources of our planet.
Creativity - this is at the heart of our design skills. Our clothes are designed to highlight your identity and allow you to express yourself clearly.
Passion - we love what we do and believe we can make an impact in making clothing more local and less impactful. Our sporting passion is inseparable from our commitments.
Performance - we play sport to a high standard. We apply the same high standards to our work: precise and faithful printing, high-performance and durable clothing.
Still have some questions?
Drop us a line
and we'll get back to you as soon as possible.